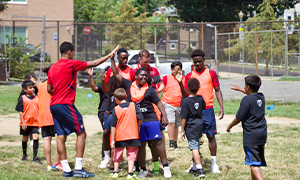 District residents are able to make a Contribution to Taxpayer Support for Afterschool Programs for At-Risk Students on their individual tax form (D-40), under the contributions section on Schedule U, Part II, line 2. Contributions received will be used by the OST Office to support grants to organizations that provide education and enrichment opportunities for youth experiencing housing instability or residing at public housing communities. These funds will help some of DC neediest youth access quality afterschool and/or summer programming. Please consider making a contribution this tax season.
Contributions will be deducted from the refund due or added to the tax due. Individuals can contribute as much as they like, however contributions cannot exceed the amount to be overpaid, and the minimum contribution is one dollar.
View the Fiscal Year 2019 Tax-Check Off Report here.