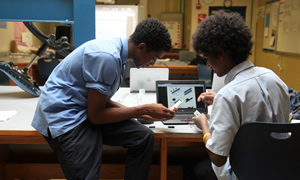 The Institute for Youth Development provides quality training for all adults who work with children and youth in Out of School Time (OST) programs. These adults are also called youth development practitioners. Youth development practitioners deepen their understanding of positive youth development, engage in best practices, and improve services to youth.
Training is available for every level from front-line staff to program managers to executive directors. Download the training descriptions here.
Request a training here!
Contact: We encourage all to Learn24! Email us for more information.
---
Upcoming Virtual Workshops from the Institute for Youth Development
The Institute for Youth Development is offering virtual workshops for youth development professionals to use an asset-based approach when interacting with youth. These interactive workshops are foundational for any individual working with youth. Attendees will learn various concepts that promote a positive environment for youth.
Register to attend one of these workshops today! Space is limited.
---
Logic Model Training
Learn24 will host two logic model training for organizations to understand ways to incorporate the logic model into daily operations. Attendees will learn key components of the logic model, key program evaluation terms and definitions, and more.
Learn24 conducted a free logic model workshop on Monday, June 21, 2021, at 1:00 pm. This workshop was designed to help organizations create and develop a logic model that can help programs in their daily program operations. A Logic model or theory of change is required for all Grant Competitions.
Download the PowerPoint slides from the June 21st webinar here. Access the recorded webinar here.