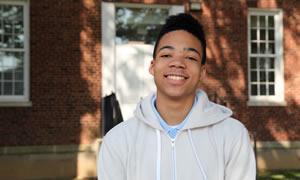 Youth development is a process that prepares children and youth to meet the challenges of adolescence and adulthood and achieve his or her full potential by offering activities and experiences that help youth develop social, emotional, physical, cognitive and spiritual competencies.
Positive youth development (PYD) or advancing youth development (AYD) is a service delivery approach that engages children and youth within their communities, schools, organizations, peer groups, and families in a manner that is productive and constructive; recognizes, utilizes, and enhances youths' strengths; and promotes positive outcomes for youth by providing opportunities, fostering positive relationships, and offering supports to build on youth's strengths and assets.
Youth Development Outcomes are the results of programs and supports that are designed to engage children and youth to meet their developmental needs. These outcomes are the feelings, perceptions, behaviors and abilities that children and youth develop in an environment that uses an asset-based approach and positive youth development.
In the District of Columbia, the youth development outcomes have been framed into two categories:
Identity
Children and youth demonstrate a positive identity when they have a sense of personal well-being and a sense of connection and commitment to others.

Safety & Structure
Self-Worth
Mastery & Future
Belonging & Membership
Responsibility & Autonomy
Self- Awareness & Spirituality
Ability
Children and youth demonstrate ability when they gain knowledge, skills and attitudes that prepare them for college, career and life.

Physical Health
Mental Health
Intellectual Ability
Employability
Civic & Social Ability
Cultural Ability